Quality Gutters & Gutter Guards
Your gutters are an important part of your roofing system. If they fail because they're clogged or in bad condition, your home will suffer. Don't neglect your gutters – call the gutter installers at Carolina Roofing Siding Painting for new seamless aluminum gutters and Champion Gutter Guards today!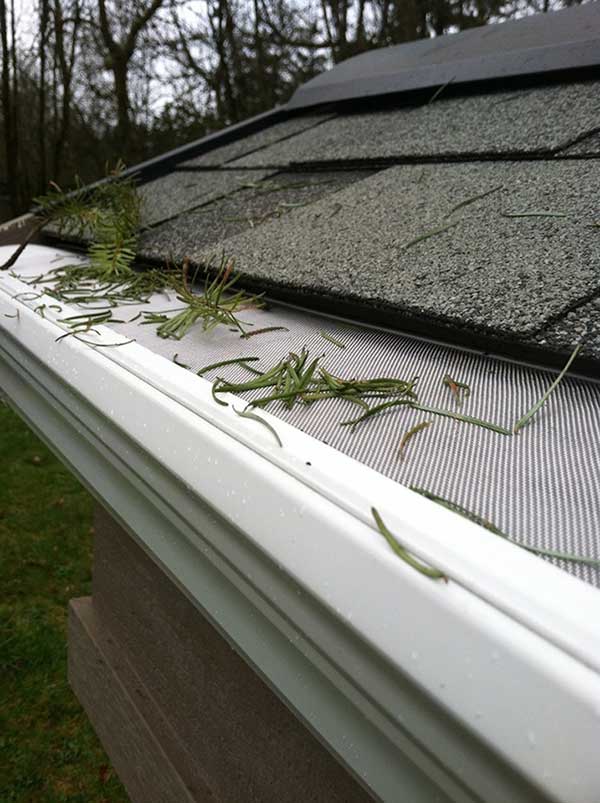 1 / 2

2 / 2
We Have Expert Gutter Installers
Although you can purchase gutters at your home improvement store and install them yourself, they're not the same as the high-quality seamless aluminum gutters installed by Carolina Roofing Siding Painting. We manufacture aluminum gutters on-site for a perfect fit. And because we're experienced gutter installers, we will make sure your new gutters are the right size for your roof and have the ideal slope so they drain as they should. Call us to learn about the many color options and schedule an appointment for your free quote.
If your gutters are clogged or non-existent, your home can suffer damage in many ways. The job of your gutters is to take the rainwater that's hitting your roof and move it away from your home. When you have clogged gutters, the water backs up and often leads to a roof leak. If it doesn't damage your roofing, it may overflow and tear up your landscaping, or worse. We've seen flooded basements and water damage to walls and flooring, all from clogged or missing gutters.
Don't Forget to Ask About Champion Gutter Guards
Cleaning gutters is no fun. It's also a potentially dangerous task. Whether you purchase new gutters from Carolina Roofing Siding Painting or not, we can install Champion Gutter Guards on your home. You'll never have to worry about cleaning your gutters again. Champion Gutter Guards are strong and effective, and they're backed by a lifetime gutter protection guarantee.
Contact Carolina Roofing Siding Painting Today
Let us provide you with a free estimate for new seamless aluminum gutters and Champion Gutter Guards. Call Carolina Roofing Siding Painting today to schedule your free estimate at (864) 472-9716 or fill out our contact form. We offer new gutters with or without any of our other services.